Making some hay before vacation.
The coil mounted below my fuse box.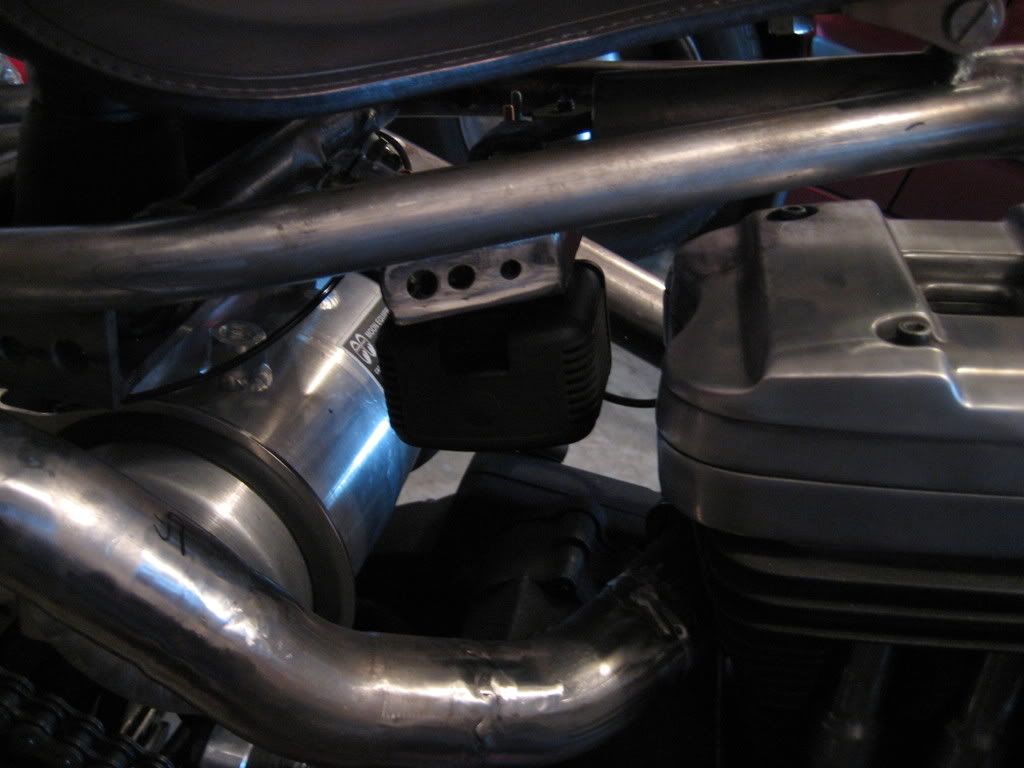 The breather mount is tacked in.
Got a notched threaded bung from
bungking.com
to hold the NPT union for my oil pressure gauge. I turned down the end to fit. Overkill I know but the lathe makes me giddy. Thanks again for the lathe time Tom.
Bars are much shorter so the clutch pull was funky to say the least. I had a few extra levers so I heated one up until I found a shape that had an easier pull. Cut, file, more file, wire wheel, scotch-brite wheel, and it's done.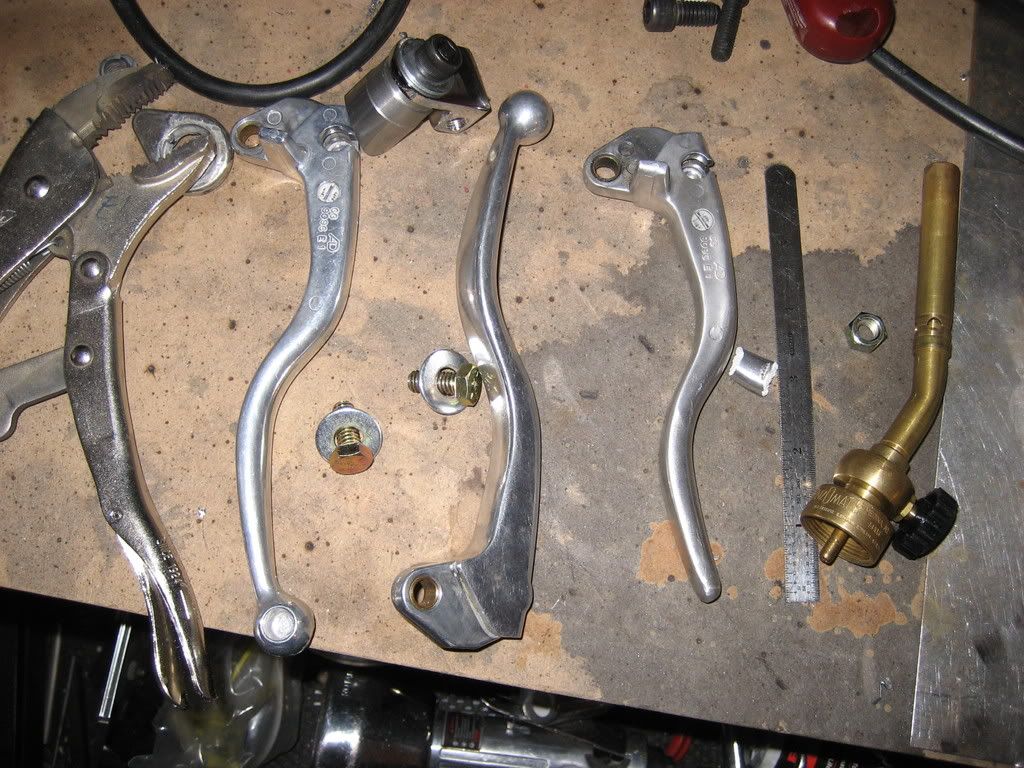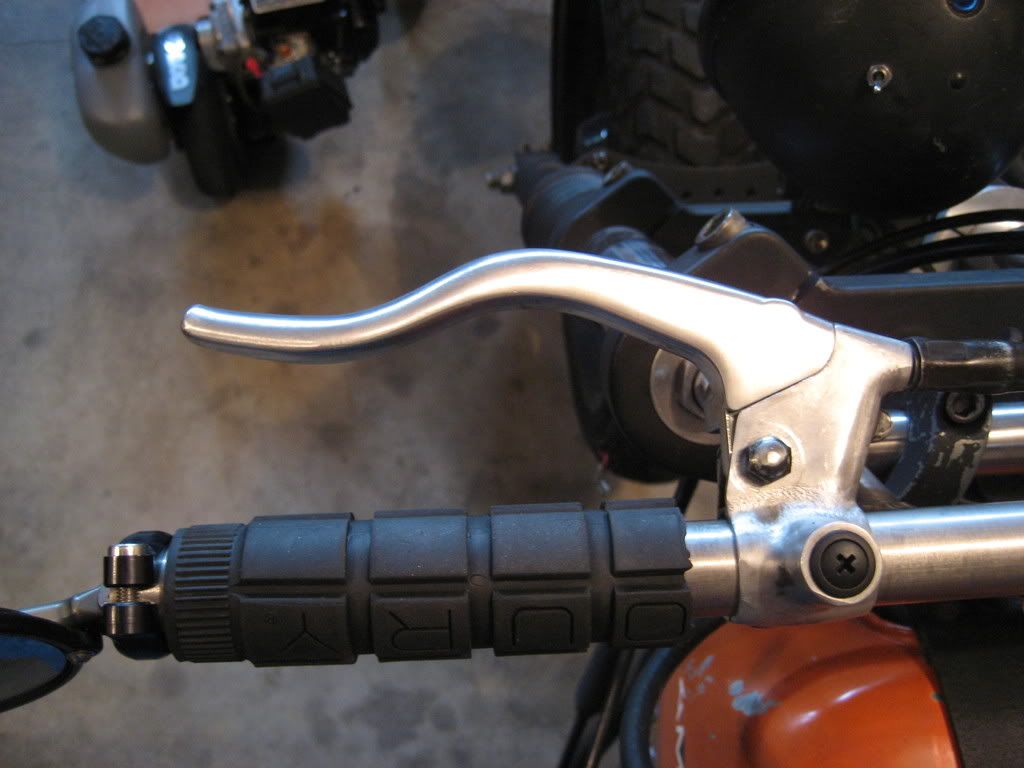 Bars done. Gotta work on ditching that ugly brake fluid reservoir.